Every two years the Jersey Scout Band go to France to stay, play and be merry ! In this part of the page you can see pictures of us in France (you will notice that its not all work that we do over there !) and find out more about what we do over in France and why we do it !
We have another French trip planned for May 1999 - Watch this space !
All the pictures are taken from our visit in May 1997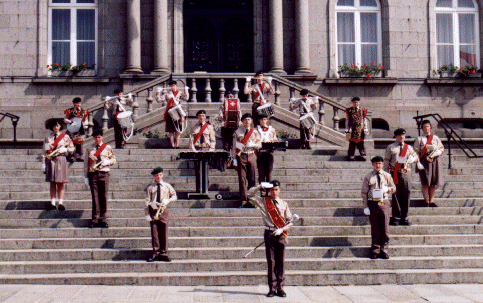 Us Playing on the steps in Vildieu
The Chateau
Canoeing is one of the fun activities available at the chateau where the band stays.